Monstro teams up with the Center for Ecoliteracy to produce educational content debuting in UN chambers
What an experience! Having the opportunity to delve into the complexities of modern food systems and shine a light on all that goes into a simple bottle of ketchup, alongside taking a look at how our choices impact the environment, was sincerely rewarding. Check out the full project here!
We were very fortunate to work with Abel Reverter, one of the very best designer / animators in the game. He went above and beyond, working with our Head of Animation, Michael Wilson, to deliver two videos that would go on to be presented by Karen Brown, Ecoliteracy's Creative Director. Karen was also the project lead on CEL's side, bestowing her creative vision and assisting with the development within the highly particular context of environmental education.
"It's always so inspiring to work on projects like this for a good cause. It motivates me and makes me go the extra mile. The power of this type of video to communicate complex issues like climate change in a simple way is a great tool that should be explored more. Especially now being surrounded by so much misinformation, it's so powerful to be able to share an accurate and beautiful video that engages people and helps everyone understand how our own small actions, like the way we consume food, can have big effects." – Abel Reverter
Below you can see a page from the storyboards created for this project, followed by the frames that were ultimately designed from there. A lot goes into a project like this, even before pencil hits paper. Ecoliteracy's Karen Brown worked with her team to develop the initial topics and key points, then collaborating with us to develop a visual approach to the storytelling.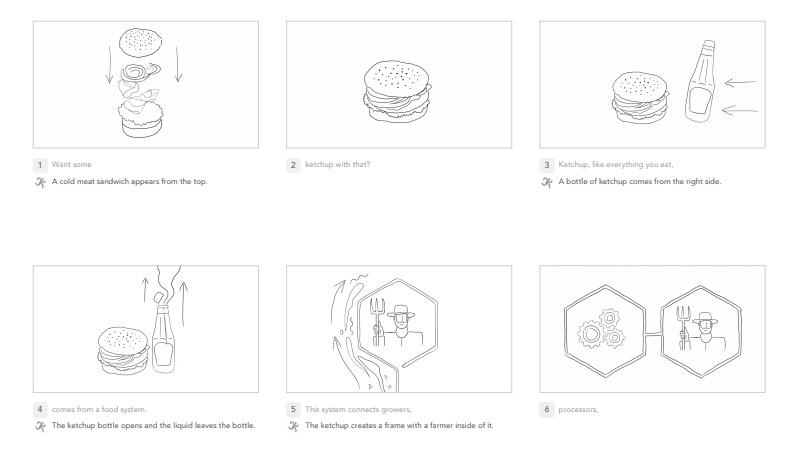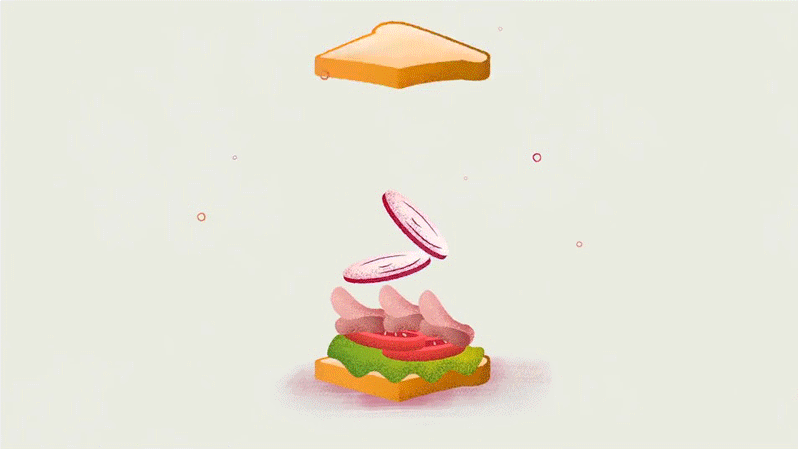 As we eagerly await the video footage of the presentation given by Karen Brown at the UN, we hope you will enjoy both of the animations on the project page here: http://monstro.tv/food-climate/